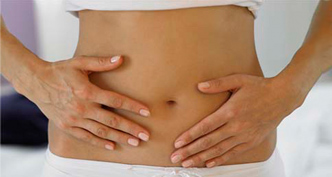 For information and advice on managing IBS symptoms visit the IBS Network
The umbrella term Irritable Bowel Syndrome refers to a number of unexplained digestive disturbances including constipation, diarrhoea, abdominal pain and bloating, rumbling and wind. About a third of the British population are affected by IBS at some point in their lives and one in ten people are severely affected.
IBS is referred to as a 'functional disorder' of the bowel as tests and examinations find no structural abnormality or any obvious cause. IBS is commonly associated with stress and emotional tension, often triggered by difficult periods in our lives. There is a profound connection between our emotions and our gut.
Acupuncture, as a holistic medicine, takes your entire physical and emotional health along with lifestyle factors into consideration when forming a diagnosis and treatment plan. Every person is different and as such, every illness is different. There is also no use in merely trying to ease the symptoms without addressing its cause. This is why acupuncture has such long-term benefits.
Here are some recent studies into the efficacy and mechanisms of acupuncture and related Traditional Chinese medicine treatments for IBS.
A new acupuncture method for management of irritable bowel syndrome: A randomized double blind clinical trial
Conclusion: There was statistically significant difference between treatment groups in constipation and bloating. Differences that were statistically significant favoured acupuncture on pain and depression. The average of weight loss was 2 kg in acupuncture group.
Brain regions involved in moxibustion-induced analgesia in irritable bowel syndrome with diarrhoea: a functional magnetic resonance imaging study
Conclusion: Moxibustion can improve symptoms and quality of life in D-IBS patients. It can also decrease rectal sensitivity.
Effectiveness of acupuncture to treat irritable bowel syndrome: A meta-analysis
Conclusion: Acupuncture exhibits clinically and statistically significant control of IBS symptoms.