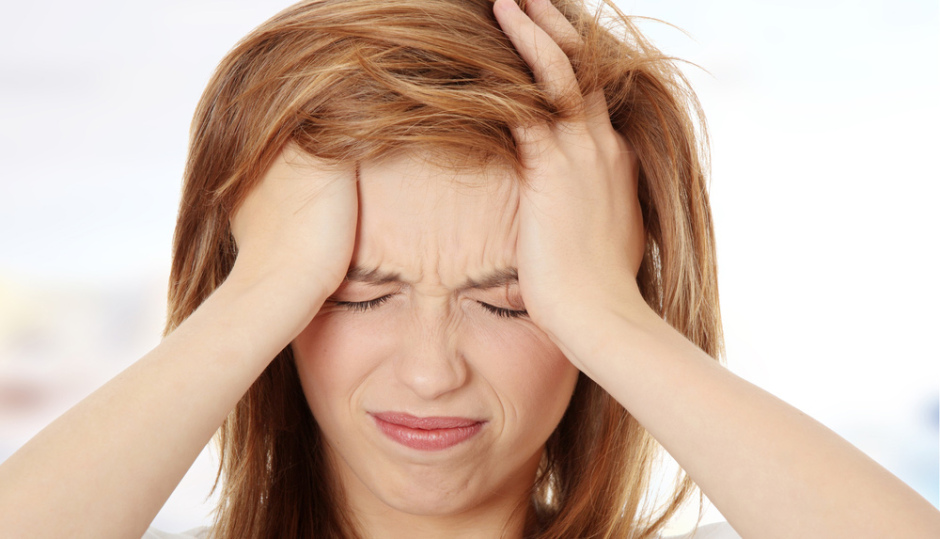 This week is Migraine Awareness Week. Despite migraine being the third most prevalent disease in the world, affecting 1 in 7 people, there is still a great deal of misunderstanding surrounding migraine. A migraine is more than just a bad headache.
For the majority of migraine suffers, attacks happen frequently. More than three-quarters of suffers experience at least one migraine a month, many so severe it causes severe physical impairment. Migraine is ranked globally as the 7th more disabling disease and the leading cause of disability among neurological disorders [1]. Symptoms include throbbing headache, sensitivity to light and noise, nausea, vomiting and fatigue. Some sufferers also experience auras (visual disturbances including but not limited to dark spots or flashing lights, dizziness, vertigo, numbness and tingling, confusion and weakness and sometimes partial paralysis), and some even auditory hallucinations. For some sufferers, attacks may not last even an hour, but for others is could be several days, with another couple of days of recovery [2]. Unsurprisingly, migraines can have an enormous detrimental effect on work, social and family lives.
Shockingly, despite the prevalence and severity of migraine, a mere 4 hours are committed to headache disorders in undergraduate medical training, and still only 10 hours for specialists worldwide [3]. Less than 50% of migraine sufferers are happy with their current treatment and the majority choose to self-medicate with over-the-counter medication rather than seeking medical help [4].
There is a growing body of research in recent years into the efficacy of acupuncture in both preventing and treating migraine [5,6,7,8,9,10]. Acupuncture has been found to be effective in both prevention and treatment, and in one study was found to be more effective than the current favoured medication Propranolol in reducing migraine episodes and caused fewer adverse events [6]. Other studies have shown acupuncture to be at least as effective as other interventions, and enhancing quality of life in migraine patients better than other medication [10].
The National Institute for Health and Care Excellence (NICE) recommends that patients are offered a course of up to 10 sessions of acupuncture to prevent migraine if the medications topiramate or propranolol are not working well for them [11].
So what can acupuncture do to help treat and prevent migraine? It provides pain relief, through the action of stimulating nerve fibres which leads to the release of endorphins and other neurohumoral factors, and changes the processing of pain in the brain and spinal cord [12, 13]. Acupuncture reduces inflammation by promoting the release of vascular and immunomodulatory factors [14, 15, 16]. It reduces the degree of cortical spreading depression (CSD), an electrical wave in the brain that is associated with migraine, and plasma levels of calcitonin gene-related peptide and substance P which are pain-signalling neuropeptides implicated in the pathophysiology of migraine [16]. Acupuncture also modulates extracranial and intracranial blood flow which contribute to migraine pain [17]. Serotonin levels in the brain are affected – serotonin may be linked to both the initiation of attacks and the relief of acute attacks [18], and there is an increase in local microcirculation which aids the dispersal of swelling [19].
[1] Steiner et al (2013) Migraine: the seventh disabler.
The Journal of Headache and Pain
, 14:1.
[2] Migraine Trust (2019) Symptoms and stages of migraine.
www.migrainetrust.org
.
[3] World Health Organization (2111)
Atlas of headache disorders and resources in the world
.
[4] All-Party Parliamentary Group on Primary Headache Disorders (2010)
Headache Disorders – not respected, not resourced
.
[5] Doll et al (2019) Acupuncture in adult and pediatric headache: A narrative review.
Neuropediatrics
.
[6] Chen et al (2019) Acupuncture versus propranolol in migraine prophylaxis: an indirect treatment comparison meta-analysis.
Journal of Neurology
.
[7] Kowacs et al (2019) Consensus of the Brazilian Headache Society on the treatment of chronic migraine.
Asociacion Neuropsiquiatrica Argentina
, 77(7): 509-20.
[8] Trinh et al (2019) Systematic review of episodic migraine prophylaxis: Efficacy of conventional treatments used in comparisons with acupuncture.
Medical Acupuncture
, 31(2): 85-97.
[9] Wells et al (2019) Complementary and integrative medicine for episodic migraine: an update of evidence from the last 3 years.
Current Pain and Headache Reports
, 23(2): 10.
[10] Jiang et al (2018) The effect of acupuncture on the quality of life in patients with Mmigraine: A systematic review and meta-analysis.
Frontiers in Pharmacology
, 9: 1190.
[11] National Institute for Health and Care Excellence (2015) Headaches in over 12s: diagnosis and management.
www.nice.org.uk
[12] Zhao, C. (2008) Traditional and evidence-based acupuncture in headache management: Theory, mechanism, and practice.
Headache: The Journal of Head and Face Pain
.
[13] Pomeranz, B. (2001) Acupuncture analgesia – basic research. In: Stux, G., & Hammerschlag, R. (eds)
Clinical Acupuncture
, Berlin: Springer, 1-28.
[14] Kim et al (2008) Low-frequency electroacupuncture supresses carrageenan-induced paw inflammation in mice via sympathetic post-ganglionic neurons, while high-frequency EA suppression is mediated by the sympathoadrenal medullary axis.
Brain Research Bulletin
, 75(5): 698-705.
[15] Kavoussi, B. & Ross, B. (2007) The neuroimmune basis of anti-inflammatory acupuncture.
Integrative Cancer Therapies
, 6(3): 251-7.
[16] Shi et al (2010) Effect of electroacupuncture on cortical spreading depression and plasma CGRP and substance P contents in migraine rats.
Zhen Ci Yan Jiu
, 35(1): 17-21.
[17] Park et al (2009) Effect of acupuncture on blood flow velocity and volume in common carotid and vertebral arteries in migraine patients.
Medical Acupuncture
, 21(1).
[18] Zhong et al (2007) Effects of acupuncture on calcitonin gene-related peptide gene expressions in the brain of migraine rats.
Modern Rehabilitation
.
[19] Komori et al (2009) Microcirculatory responses to acupuncture stimulation and phototherapy.
Anesthesia & Analgesia
, 108(2): 635-40.